Brain Lab
---

COVID-19 Update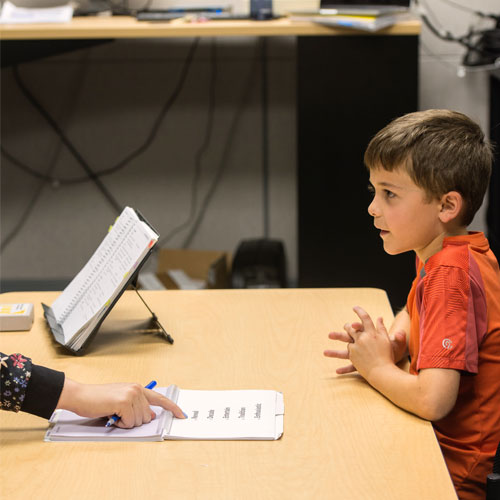 Our institution, center, and lab are taking every precaution to minimize risk to our research participants, their family members, and our staff. We have begun recruiting and enrolling participants for our research studies and are conducting assessments in person using multiple approved mitigation procedures.
Please click "Enroll in a Study" if you are interested in participating. We will be regularly updating the website with new information as federal, state, and institutional guidelines evolve and our procedures are adjusted accordingly.
At the Biobehavioral Research on Autism, Intellectual and Neurodevelopmental disabilities laboratory (BRAIN lab), we study brain development and how it relates to thinking abilities, movement abilities, and sensory processing. Current studies focus on individuals with Autism Spectrum Disorder, Tourette syndrome, Fragile X, and Fragile X-associated tremor/ataxia syndrome, among other disorders.  The lab is directed by Matt Mosconi, who also leads the Kansas Center for Autism Research and Training at KU.